Buy yourself a copy of The Sacred Harp, 1991 Edition: the best collection of sacred songs, hymns, odes, and anthems ever offered the singing public for general use.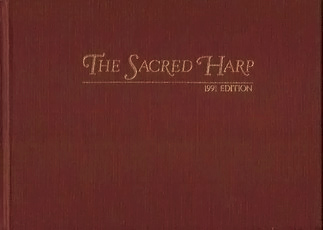 1 to 5 books: $20/book + $5 for shipping via USPS media mail anywhere in the continental U.S. Shipping for additional copies is only $2.75.
Cases of 6 books: $120/case + $15 for shipping via USPS media mail including insurance and delivery confirmation. Shipping for additional cases is only $12.75.
Note: Because we ship via USPS media mail we typically ask that people placing orders allow 4–6 weeks for delivery.

International shipping and rush delivery is available in some cases. If interested in having songbooks shipped internationally, please contact us before placing an order.
Payment is by PayPal or check. Order via PayPal by clicking on the buttons below:
Single copies of The Sacred Harp: 
Case of six copies of The Sacred Harp: 
Make check payable to the Sacred Harp Publishing Company and mail to address below:
Sacred Harp Publishing Company
C/O Jesse P. Karlsberg
318 Arizona Avenue NE
Atlanta, GA 30307
You can also pick up your books by appointment at the Sacred Harp Museum and Headquarters for $20/book or $120 for a case of six books.
Delivery of books to Sacred Harp singings may be possible with prior arrangement with a member of the Sacred Harp Publishing Company's Board of Directors. Contact the ordering team (Jesse Pearlman Karlsberg and John Plunkett) at ordering@originalsacredharp.com for more information.
Hardcover, 585 pages
Publisher: Sacred Harp Publishing Company
ISBN 10: 0972739807
ISBN 13: 9780972739801
OCLC Number: 145055536