Buy yourself a copy of The Sacred Harp, 1991 Edition: the best collection of sacred songs, hymns, odes, and anthems ever offered the singing public for general use.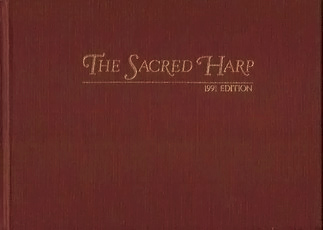 1 to 5 books: $20/book + $5 for shipping via USPS media mail anywhere in the continental U.S. Shipping for additional copies is only $2.75.
Cases of 6 books: $120/case + $15 for shipping via USPS media mail including insurance and delivery confirmation. Shipping for additional cases is only $12.75.
Note: We are currently awaiting shipment of a new order of Sacred Harp songbooks and are not able to fulfill new orders.

Contact the ordering team (Jesse P. Karlsberg and John Plunkett) at ordering@originalsacredharp.com for more information.
Hardcover, 585 pages
Publisher: Sacred Harp Publishing Company
ISBN 10: 0972739807
ISBN 13: 9780972739801
OCLC Number: 145055536